Meet the Team
Regional Cancer Center is a unique partnership between Lee Health and its private physician group partners—21st Century Oncology and Florida Cancer Specialists and Research Institute. Working together, our physicians, nurses and the entire Regional Cancer Center staff can offer patients treatment for nearly every aspect of their cancer care – all under one roof.
Physicians
---
Breast Surgery
Rie Aihara, MD, FACS

Lea M. Blackwell, MD, FACS

David T. Rock, MD, FACS

Samith Sandadi, MD, Msc, FACOG
Cardiothoracic Surgery
Randall Buss, MD

Michael DeFrain, MD

Paul DiGiorgi, MD

Brian Hummel, MD
Cardio-Oncology
Clinical Nurse Specialists
Karen Blewit, RN

Mary Ann Orlang, RN
Colorectal Surgery
Valerie R. Dyke, MD, FACS, FASCRS

Janette U. Gaw, MD, FACS, FASCRS

Jeffery A. Neale, MD, FACS, FASCRS

Nagesh B. Ravipati, MD, FACS, FASCRS
ENT Oncology
Anthony Anfuso, MD, FACS

Scott Larson, MD
Genetic Counseling
Mary Ann Orlang, RN

Jessica Isaacs
GYN Oncology
Fadi Abu Shahin, MD, FACOG

Edward C. Grendys, Jr., MD

James Orr, MD, FACOG, FACS

Samith Sandadi, MD, Msc, FACOG
Lung Cancer Screening Clinic
Bobbi Marino MSN, APRN, FNP-BC,OCN Nurse Practitioner
Medical Oncology
Liliana Bustamante, MD (FCS)

Raymond Esper, MD, Ph.D. (FCS)

Bianca Ferrari, MD (LPG)

Faithlore Gardner, MD (FCS)

Lowell Hart, MD (FCS)

William Harwin, MD (FCS)

Michael McLeod, MD (FCS)

Venkata Parsa, MD (LPG)

Luiz Pita de Oliviera, MD (LPG)

Van Rana, MD (FCS)

Frank Rodriguez, MD (FCS)

Jaime Roman-Diaz, MD (FCS)

Sylvia Romero, MD (FCS)

Gamini Soori, MD (FCS)

Magali Van den Bergh, MD (FCS)

Syed Zafar, MD (FCS)
Palliative Care
Rabia Khan, DO

Jonathan von Koenig, DO

Sara Newman, MD

Colleen Tallen, MD
Radiation Oncology
Constantine A. Mantz, MD

Keith L. Miller, MD

Kristina Mirabeau-Beale, MD, MPH
Surgical Oncology
Basan Allan, MD

Mark Bloomston, MD, FACS
Other Staff
Karen Blewitt, RN

Taylor Lawless (Dietician)

Patricia Tirone, Clinical Social Worker
For a list of all LPG physicians click here
For a list of all FCS physicians click here
For a list of all 21C Oncology physicians click here
---
Navigators
At the Regional Cancer Center, we know that a cancer diagnosis can be frightening for you and your family. And questions and confusion about care only add to this anxiety. That's why we developed our Cancer Navigator program.
What is navigation? It's expert care that starts as soon as a patient receives a diagnosis and continues throughout the cancer journey. But navigation is also personal. Navigators provide one-on-one encouragement and education. They explain treatments, connect patients with services, and address needs during a trying time. With their specialized knowledge of specific cancers and overwhelming compassion, our navigators will be there every step of the way.
---
Liz Bachoo-Garib RN, MSN, MHA, OCN, CBCN, Breast Health Nurse Navigator
Liz began her nursing career in the tiny Caribbean islands of Trinidad and Tobago in 1995. From there she went to Oceanside, NY before making Lee County and Lee Health her home. She has worked exclusively with cancer patients since 2002. Liz earned her Bachelor of Science in Nursing at SUNY Empire State College, NY and two Master degrees, Master of Science in Nursing Degree (MSN) and Master of Health Administration (MHA) from the University of Phoenix, Phoenix, AZ. She is also an Oncology Certified Nurse and a Certified Breast Care Nurse.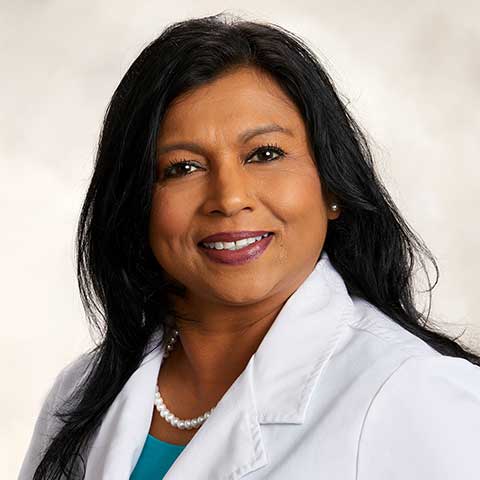 Veena Sharma, MSN, RN, CMSRN, OCN, Nurse Navigator
Currently work as Oncology Nurse Navigator for Lung Cancer, Head and Neck Cancer and Brain Tumor at the Regional Cancer Center. As a Nurse Navigator she guides patient through care continuum, educates patients about disease process, nutritional needs, treatment, side effect and how to manage side effects. Veena also looks for barriers to care assessment and finds resources based on their needs.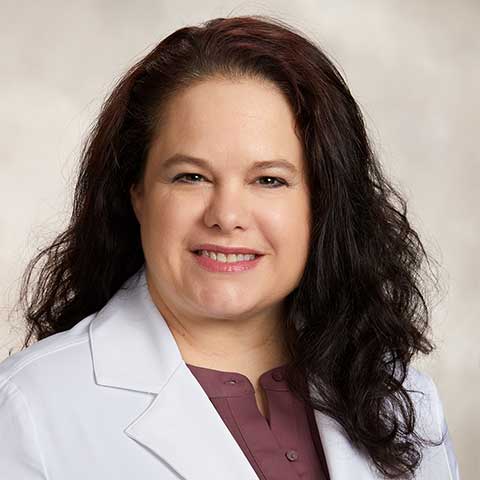 Jennifer Snider, RN, BSN, OCN, Nurse Navigator
Her focus is on GI / GU / Pancreatic oncology patients. Jennifer is a native to Southwest Florida and comes from a strong family of health care providers dedicated to helping others. She received her Bachelor's in Nursing from Florida Gulf Coast University, and she is Oncology Nursing certified. She has over ten years of oncology patient care experience. Jennifer is very passionate about helping her patients through their treatments and ensuring that they receive quality healthcare with compassion and understanding.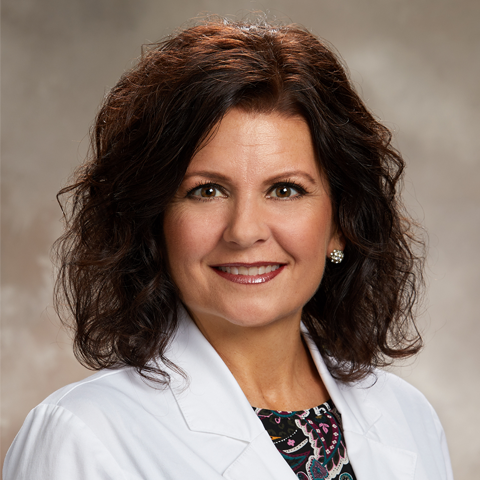 Denise Pfeiffer, MSPT, Rehabilitation Navigator
Denise specializes in cancer rehabilitation, educating and evaluating all cancer patients to ensure each receives appropriate therapies so patients can return to their optimal level of function and quality of life. Her passion for women's health and oncology rehabilitation led her to develop post-operative education for mastectomy and breast surgery patients. She assisted in the development and design of clinical documentation for education and exercises for this population. Denise graduated with a combined Bachelor and Master of Science degree in Physical Therapy from D'Youville College, Buffalo, NY. She is also a certificated oncology clinician.
Support Staff
---
Jessica Isaacs, Genetics Counselor
Jessica comes to us from the northeast, where she earned her bachelor's degree in genetics from Rutgers University in New Brunswick, NJ. She also earned a master's degree in genetic counseling from Arcadia University in Glenside, Pennsylvania, in partnership with the University of Pennsylvania and Children's Hospital of Philadelphia. Jessica specializes in oncology genetic counseling.
Bobbi Marino MSN, APRN, FNP-BC,OCN Nurse Practitioner
Bobbi developed and directs the Lung Cancer Screening Program & Clinic. She grew up in Lee County, graduating from North Fort Myers High School before earning her Associate of Arts at Edison Community College and her Associate of Science in Nursing at Florida Southwestern State College in Fort Myers. Bobbi then earned her bachelor's degree in nursing at Nova Southeastern University in Fort Myers and her master's degree in Nursing at Nova Southeastern University in Tampa. Bobbi is a certified Family Nurse Practitioner and Oncology Certified Nurse.
Patricia Tirone, Clinical Social Worker
Patricia has dedicated her life to helping people who are going through a difficult time, lending an ear, helping them cope. She started her education earning a bachelor's Degree in psychiatry at State University of New York in Cortland before moving south to earn her Master's degree in social work at the University of Kentucky. Patricia is a licensed clinical social worker in Florida, New York and New Jersey, and is a board certified diplomat. She earned a certificate in critical incident stress management (PTSD) and worked with Project Liberty in New York after September 11, 2001.